Sites of Interest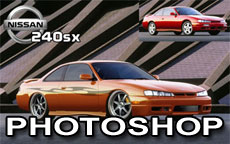 Infiniti Diagnostics CAN Menu

The Self Diagnostics menu displays a system component map:
Navigation Model: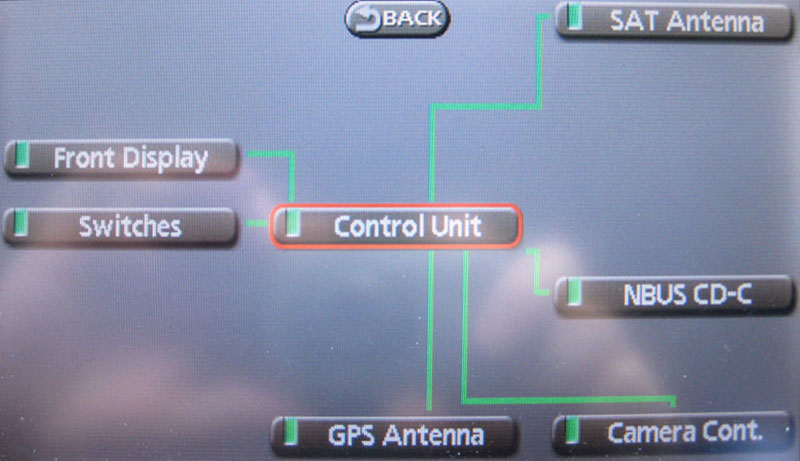 Non-Navigation Model: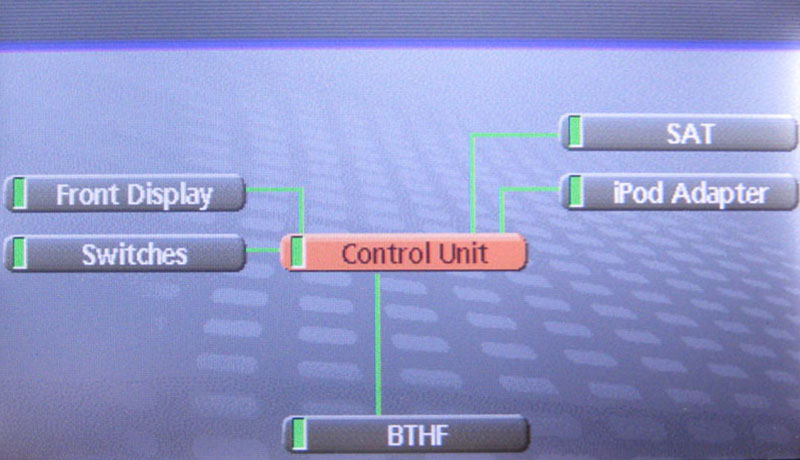 Unit Status:
-- Green = Normal
-- Gray = Connection Malfunction
-- Red = Unit Malfunction
Connection Line:
-- Green = Normal
-- Yellow = Connection Malfunction
You can utilize the touch screen (if equipped) or the system controller to select an option to display additional information if there is a listed system component error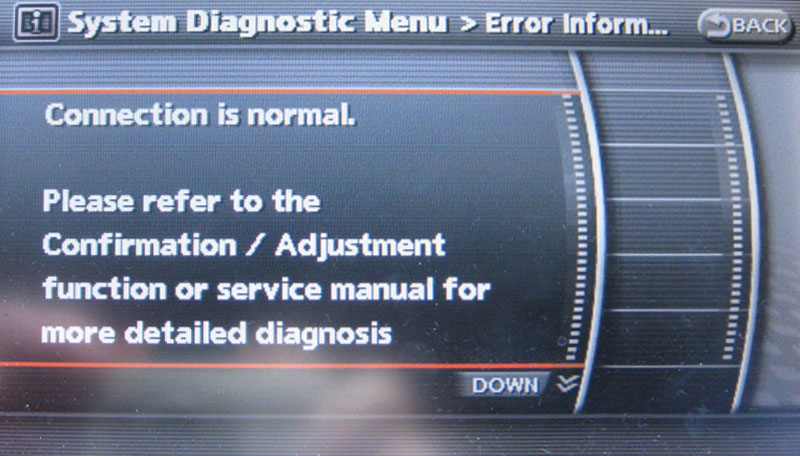 ---
Disclaimer: The author will not be held responsible nor held liable for any damages due to these instructions. Anyone following these directions are doing so at their own risk. This Documentation may not be distributed without the authors consent.