Sites of Interest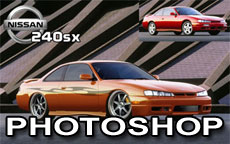 Infiniti Diagnostics Menu

The following information goes over the undocumented diagnostics and Adjustment screens which are available on 2007+ G-Sedans, 2008+ G37 coupes, and newer editions of the M35/45, FX 35/45 and EX35. The diagnostics menu will allow you to view system diagnostics, errors, and will allow you to make changes to settings for Bluetooth, GPS, and steering angle, among others. As software options grow there will be additions or subtractions from this menu system which may not be listed here.
The pages associated with this menu system will walk you through each section and all subsequent menu options. Select a menu option to view sub-menu's or to view the selection itself. Use the "Return to Previous" to go back to the prior menu selection. Use of this should be similar to the functionality of the menu in the vehicles.
To access the Diagnostics Menu:

Start car
Turn audio system off
Hold down the SETTINGS button and turn the audio volume knob in either direction until you hear a beep
Release SETTINGS button...Welcome to the Diagnostics Menu


-- OR --


Start car
Press and hold the UP arrow while holding the BACK button


To dive into the Diagnostics Menu, select one of the two main menu options below:
---
Disclaimer: The author will not be held responsible nor held liable for any damages due to these instructions. Anyone following these directions are doing so at their own risk. This Documentation may not be distributed without the authors consent.